1. Enables personalized learning in school and at home.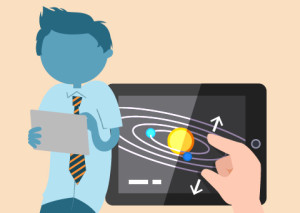 2. Triggers learning efficiency as learning continues even after the class.
3. Helps to judge student pace and level of understanding.
4. Assists teacher to customize instruction for individual student.
5. Video based learning that continues beyond school, at home and visual memory is 60% more stronger.
6. Multi-content repositories on think tab reduces bag load by almost 3.5 kgs.
7. No need of internet to study at home as tablet is fully loaded with all the CBSE content including videos, exercises etc.