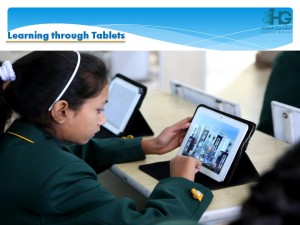 Strategic Advantages of E-School – Cloud Based School Management System is a powerful online school management it can provide several strategic advantages to your schools as:

   Low Cost of Ownership

   User friendly UI, Only basic computer knowledge is required

   Total Operational Automation

   More Time to focus on Strategic Tasks

   Multiple Program Management

   One-Time Setup Of the System

   Control & Access School Activities from anywhere

   Scalable, Customizable and Integrated
It has several Advantages to Parents also like-

    Frequent interaction with teachers

    Regular SMS, Email alerts on Events, Holidays, schedules etc.,

    Active participation in school activities

    Reliable update on child's attendance, progress report and fee payment.

    Prior information about school events and holidays

    Regular and prompt availability of school updates through articles, image gallery and messaging system.
Advantages to Teachers
Cloud based school management system or e-learning offers several benefits to teachers such as:

    Automated student attendance

    Computerized management of marks and grades

    Timetable updates in advance

    Homework assignment to students and approval

    Availability of more time for students

    Efficient and effective interaction with parents

    Access to a common data of students and parents

    Access to own and students' attendance

    Better organization of school activities
Advantages to Students
Students gain the most from e-School . Some key benefits for students are:

Enhanced interaction with teachers, parents and peers

Access to attendance, timetable, marks, grades and examination schedule

Liberty to publish articles and views, and participate in discussion forums

Freedom to browse through library books catalogue and identify the book(s) to be issued

Prior information about school events and holidays.